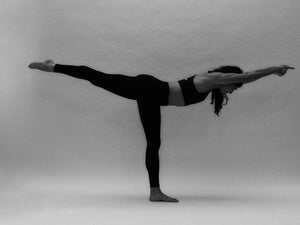 Welcome to our earth-loving, fun community!
The Wellicious story began in London in 2007 when sustainability was a vision shared by just a few in the fashion industry –including our founder, a self-proclained sustainability warrior andmother of three, Heike.
Inspired as a child by her grandmother Maria's dedication to living a sustainable lifestyle, it was at a 2006 trade fair in Paris where Heike found herself immersed in a small crowd of people who shared her dream of shaking up the fashion industry for the better. And so began Heike's mission to combine her love of yoga with the philosophy that style should not be at the expense of our planet.
From the start, Wellicious has manufactured only in Europe, and has used certified organic cotton since 2009. The concept of a green circular fashion business model was always very tempting: It was our aim to build a company where we could manufacture durable and circular yoga products, reuse and recycle all
materials and eliminate fashion waste and pollution. The idea of a transparent biodegradable yoga clothing line, safe for biological systems and which decomposes into nutrients for other organisms, seemed near impossible – but we dreamed and aimed big – and have succeeded in making that a reality.
The colours of the collection are inspired by the ocean, visualising a deep sense of responsibility and focus on Cradle to Cradle Certified® products and
integrated manufacturing processes. Our new sustainable yoga styles are all
Cradle to Cradle Certified® Gold and Platinum for material health.
We hope you have fun exploring our new eco-premium yoga collection – and even more fun wearing it.
Let's make good things happen, together!
Namaste,